Library Loot is a weekly event co-hosted by Claire from The Captive Reader and Sharlene from Real Life Reading that encourages bloggers to share the books they've checked out from the library. If you'd like to participate, just write up your post-feel free to steal the button-and link it using the Mr. Linky any time during the week. And of course check out what other participants are getting from their libraries.
Happy Wednesday! What did you get from your library this week?
Claire has the link-up this week.
What I got from the library this week:
Picked up some physical books at the library.
Love Marriage – Monica Ali
First line: "In the Ghorami household sex was never mentioned."
Korean American – Eric Kim
We love Korean food and luckily, have some pretty good Korean eateries around us. Favourite things to order: spam and kimchi kimbap, kimchi fried rice, fried chicken wings, corn cheese. Recently I've been cooking more Korean food too, like tofu soup and japchae (sweet potato noodles). So I was especially interested to see Kim's Korean-American recipes, like this gochujang zucchini recipe.
The Last Graduate – Naomi Novik
First line: "Keep far away from Orion Lake."
(also it opens with a cross-section drawing of the Scholomance, which is a sorcery school).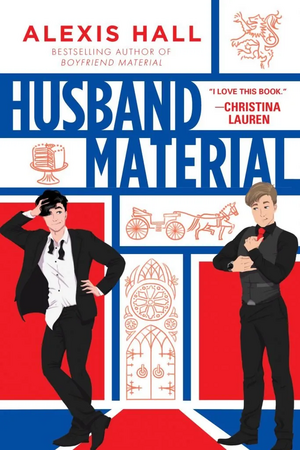 Husband Material – Alexis Hall
Also, an ebook hold came in. This is the sequel to Boyfriend Material.
The kids' loot: