Library Loot is a weekly event co-hosted by Claire from The Captive Reader and Sharlene from Real Life Reading that encourages bloggers to share the books they've checked out from the library. If you'd like to participate, just write up your post-feel free to steal the button-and link it using the Mr. Linky any time during the week. And of course check out what other participants are getting from their libraries.
Happy Wednesday! What did you get from your library this week? Let us know in the link-up or comments below.
What I got from the library this week:
Fish Swimming in Dappled Sunlight – Riku Onda
Onda also wrote The Aosawa Murders. This story is told over one night in Tokyo.
Wash Day Diaries – Jamila Rowser
I love how the synopsis describes this comic as a "loving tribute to Black joy and the resilience of Black women".
These Impossible Things – Salma El-Wardany
A coming-of-age story of three Muslim women as their university years come to an end.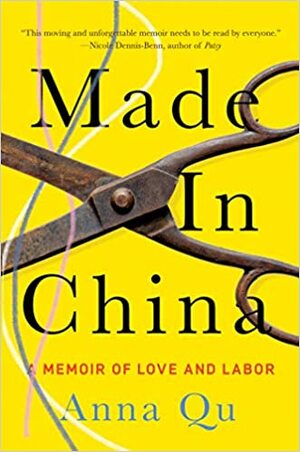 Made in China – Anna Qu
I borrowed this as an audiobook. The author was made to work in a sweatshop in New York when she was a young girl. The interesting thing is that the sweatshop is owned by her mother and stepfather.
Kids' loot: