Library Loot is a weekly event co-hosted by Claire from The Captive Reader and Sharlene from Real Life Reading that encourages bloggers to share the books they've checked out from the library. If you'd like to participate, just write up your post-feel free to steal the button-and link it using the Mr. Linky any time during the week. And of course check out what other participants are getting from their libraries.
Happy Wednesday! What did you get from your library this week?
Claire has the link-up this week
What I got from the library this week: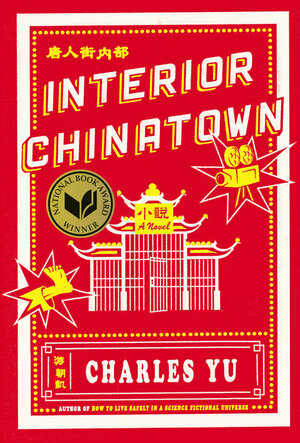 Interior Chinatown – Charles Yu
This book is hard to describe, so here's the synopsis from Goodreads:
Willis Wu doesn't perceive himself as the protagonist in his own life: he's merely Generic Asian Man. Sometimes he gets to be Background Oriental Making a Weird Face or even Disgraced Son, but always he is relegated to a prop. Yet every day, he leaves his tiny room in a Chinatown SRO and enters the Golden Palace restaurant, where Black and White, a procedural cop show, is in perpetual production. He's a bit player here, too, but he dreams of being Kung Fu Guy—the most respected role that anyone who looks like him can attain. Or is it?
After stumbling into the spotlight, Willis finds himself launched into a wider world than he's ever known, discovering not only the secret history of Chinatown, but the buried legacy of his own family. Infinitely inventive and deeply personal, exploring the themes of pop culture, assimilation, and immigration—Interior Chinatown is Charles Yu's most moving, daring, and masterful novel yet.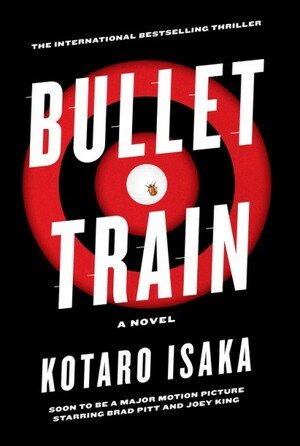 Bullet Train – Kotaro Isaka
Five killers find themselves on a bullet train from Tokyo competing for a suitcase full of money. Looks like this was made into a movie that starred Brad Pitt.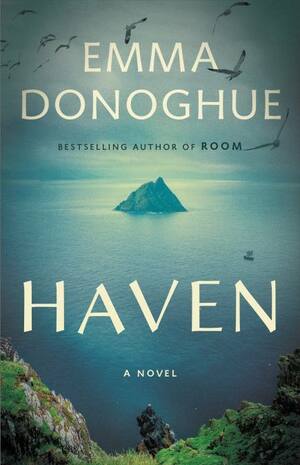 Haven – Emma Donoghue
To be honest, not really a book I would borrow based solely off its description. But I borrowed this because of the Storygraph Onboarding Challenge. One of the tasks is to read a book that's based on your reader profile. Apparently my profile is
"Mainly reads fiction books that are reflective, adventurous, and emotional."
The funny thing is using those 3 criteria to filter the books turns up just a handful books, most I've never heard of – or want to read. So after scrolling through these, I figured that Haven would work best as at least I've read Emma Donoghue's books before! 😛