Library Loot is a weekly event co-hosted by Claire from The Captive Reader and Sharlene from Real Life Reading that encourages bloggers to share the books they've checked out from the library. If you'd like to participate, just write up your post-feel free to steal the button-and link it using the Mr. Linky any time during the week. And of course check out what other participants are getting from their libraries.
Happy Wednesday! What did you get from your library this week?
Claire has the link-up this week.
What I got from the library this week: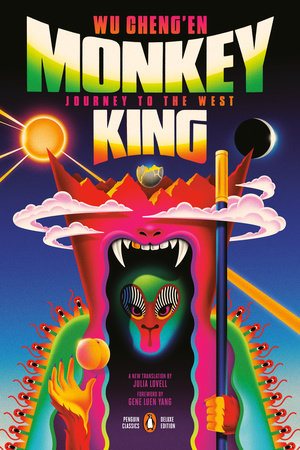 The Monkey King – Wu Cheng'en
A Chinese classic. I've never read the book but I'm familiar with the story of Sun Wukong because of a Chinese-language TV series that was shown in Singapore when I was a kid. It was called Journey to the West or 西遊記 xiyouji. It was made in China and supposedly stayed quite true to the original story, which was first published in 1592. I found out via Instagram that there's a new translated version
Y/N – Esther Yi
For some reason, this book kept popping up on Instagram. Was it an ad? I can't remember now! But the black and white cover stood out and well, since it's Asian American Pacific Islander Month, it's as good a time as any to read it.
Hula – Jasmin Iolani Hakes
Isn't that just a beautiful cover? I also love that it's set in Hilo, Hawaii, which we visited a couple of years ago.
Tastes Like War – Grace M. Cho
This book is part of the Big Library Read on Libby. A story about growing up mixed race in a small town in America